Nov 23 2016
Happy Thanksgiving Everyone!
Being thankful is contagious. Spread the joy! Show those around you how grateful you are for all that you have, especially for having them. Every day is a reason to celebrate.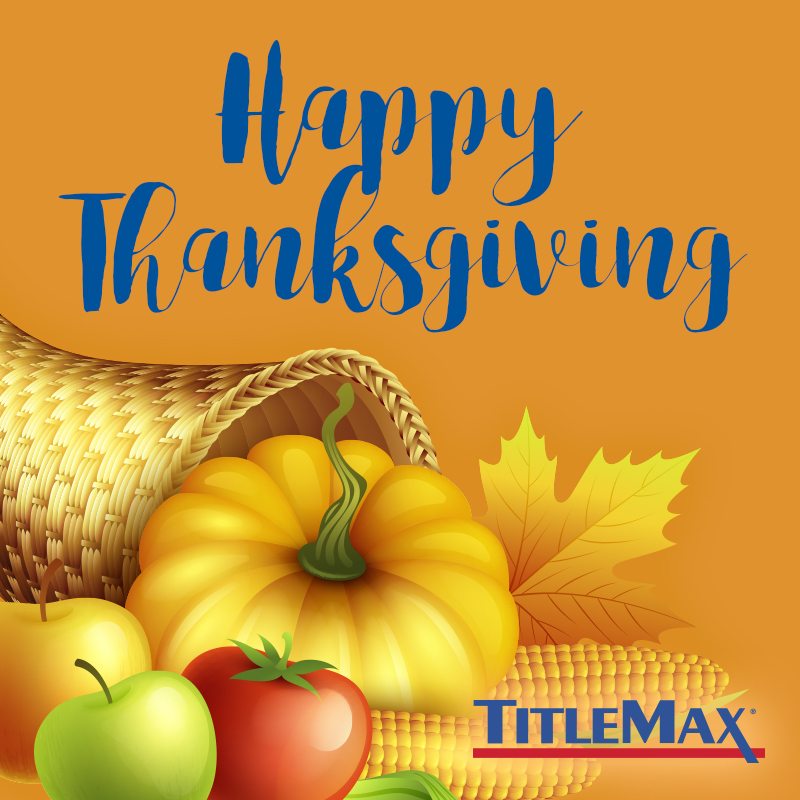 On those days, when you need a little extra help, TitleMax™ is there for you.