HOW PERSONAL LOANS WORK
Getting a personal loan with TitleMax® is easy! Once approved, you can get the cash you need in as little as 30 minutes when you visit us in-store, or as soon as the next business day online– even if you don't have a clear title for your vehicle!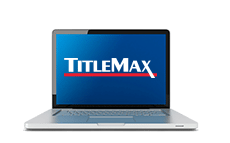 Fill out the form at the top of this page to get the personal loan process started online.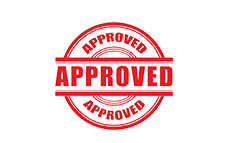 TitleMax® can approve you quickly for a personal loan!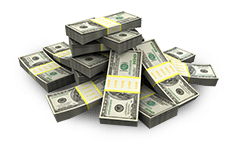 You'll have your cash in as little as 30 minutes when you apply in-store or as soon as the next business when you
apply online
.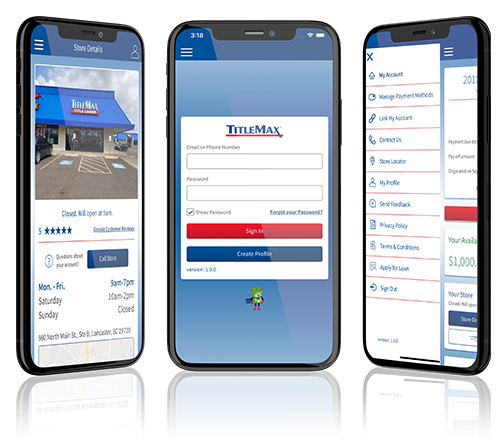 Whether you apply in-store or online, you can manage your account using the TitleMax mobile app! You'll always have answers to your questions when you need them.
I need a Personal Loan, How Do I Apply?
When you find yourself facing an unexpected expense turn to TitleMax. You can conveniently start the application online. Customers can also visit one of our select TitleMax locations. At our stores, you can complete a personal installment loan application and speak with a TitleMax representative in person. If you have any questions regarding the loans we offer, contact us by email, chat live with customer service, or call us toll-free. We look forward to serving you.
Depending on your home state, you may also be eligible to apply for a TitleMax Unsecured Personal Loan Online. Get started online now!
Start your online application to get a personal loan now. Once your application is complete, you'll find out quickly how much you could be approved for. Apply first, then after validation of the necessary ID and banking information, your loan will be disbursed. For in-store loans, it will be issued to you either via check, or if approved, you can have it deposited in your Universe Silver® Deposit Account. You'll also be issued a debit card for you to access your funds with. Read more about the Universe Silver Deposit® Account and Visa® Debit Card. For our Online Personal Loans, your loans will be deposited directly into your bank account as early as the next business day.
What do I need to be approved for a personal loan with TitleMax?
Personal loans and lines of credit from TitleMax offer a faster application process, but they differ from title-secured loans because they are unsecured, meaning that you can apply for a personal loan even if you do not own a vehicle with a clear title. It's an alternative loan option that's suitable for those who don't want to wait around for approval of a traditional loan or those who don't meet banks' stringent standards for qualification. When you're a customer of TitleMax, we're working together… as a team. So, bring the required items to your neighborhood TitleMax location and let us help you by putting cash in your pocket in about 30 minutes.
The Universe Silver® Deposit Account is established by Central Bank of Kansas City, Member FDIC. The Universe Silver Visa® Debit Card is issued by Central Bank of Kansas City pursuant to a license from Visa U.S.A. Inc.